The article below has appeared in the following publications:
The Caledonian-Record, March 30, 2023
The Littleton Courier, April 5, 2023
PressWire News March 30, 2023
Classical Music Podcasts Produced in New Hampshire Reach Audiences Around the World
A widely acclaimed podcast series, Marjan's Musical Soirées, has successfully launched from a private home studio in Littleton, New Hampshire, attracting an enthusiastic international audience with its carefully crafted presentations.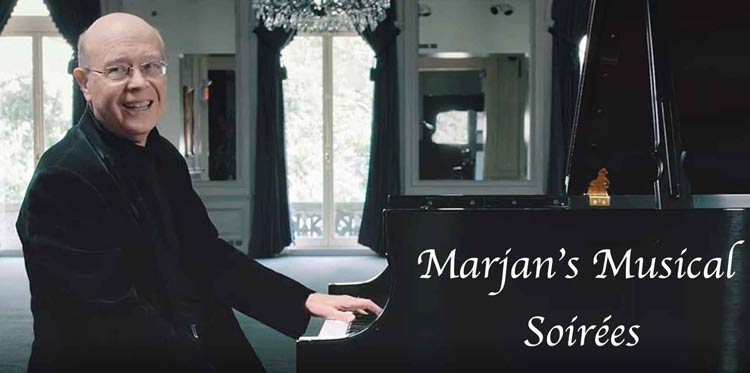 The husband-and-wife team of classical pianist Marjan Kiepura and Jane Knox-Kiepura founded Patria Productions in 2000 to promote Marjan's CD recording of Frederic Chopin's works with an emphasis on Chopin's mazurkas. His debut recording, Images of a Homeland, received excellent reviews. This was followed by a significant YouTube audience. Now the couple produce a series of podcasts from their home in New Hampshire's White Mountains region, Marjan's Musical Soirées, produced and hosted by the couple.
"The beauty of any podcast is that it can be listened to at any time on your phone, computer or other device," says Veronica Francis, of Notchnet, Inc. of Littleton, whose company records and distributes the Patria Productions podcasts.
The lively podcasts highlight the life and music of Frederic Chopin (1810 -1849). Separately, there are recordings and historical information about Marjan Kiepura's famous parents, the Polish tenor Jan Kiepura and Hungarian soprano Marta Eggerth. The charismatic couple were superstars of their day, appearing on stage and screen in numerous operas, operettas and films before fleeing Europe in 1938 as the Nazis rose to power. Emigrating to the United States they were successful in reestablishing themselves for new audiences throughout their long and distinguished careers.
"The podcasts give us a lot of flexibility," says Knox-Kiepura, who is fluent in several languages and researches all of the information presented in the programs, which she narrates. "As Marjan's parents sang and made movies in six languages, we try to integrate a multi-lingual approach for our international audience. Marjan's fluency in German is essential to bridge the pre-war German speaking world of artists and musicians to their adopted countries where many flourished in the arts, including Hollywood."
Podcasts Born & Bred in Northern New Hampshire
Marjan Kiepura gave a series of concerts at musical venues in New Hampshire and Vermont beginning in the 1980s before the couple decided to settle in the northern New Hampshire town of Littleton.
"I decided to make a CD in 2000," Kiepura remembers. "So, we formed our own production company, Patria Productions. At the time many artists were creating independent record labels and producing their own CDs."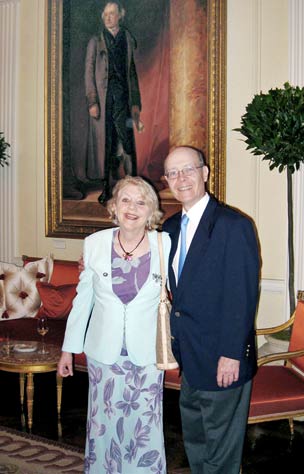 Kiepura's first recording features Chopin, including selections from the waltz, polonaise, prelude genre and especially the mazurkas. "Chopin is an enormous subject. So, I wanted to concentrate on a niche, namely music influenced by his native Poland" he says. "That led to YouTube productions on the subject of Chopin, which were produced and recorded at the Mechanics Hall in Worcester Massachusetts. They gained a lot of traction with nearly 1.7 million views and counting. That steered us to our current podcast series. You could say our podcasts were born and bred in Littleton, New Hampshire with the good help of Veronica Francis and Allie Butterfield of Notchnet Inc."
Born in Paris, Marjan Kiepura grew up in Rye, New York and trained as a classical pianist at the Juilliard School Preparatory Division. He also studied with Russian pianist and composer, Vladimir Padwa, the renowned American teacher Jeaneane Dowis and later coached with the venerable pianist and teacher Menahem Pressler.
Kiepura has given concerts focusing on the music of Chopin in the United States and Europe, including the International May Festival in Wiesbaden, Germany, London's Royal Festival Hall in their Foyer Concert Series, the Bibliotheque Polonaise in Paris, the Jecklin Forum in Zurich, and concerts in New York, Vermont, New Hampshire, Virginia, Miami, Chicago, Germany and Poland. He performed in a special concert honoring his late father at the Warsaw Opera and accompanied his late mother in recital.
He has also performed piano solo works of Bela Bartok, Franz Schubert and Wolfgang Amadeus Mozart. As a collaborative pianist to his mother, Marta Eggerth, he played classical songs, or "Lieder" works, of composers like Franz Liszt, Robert Schumann, Frederic Chopin and Zoltan Kodaly; and operetta repertoire of Franz Lehar, Leo Fall, Robert Stolz and others, all of which are on the podcasts.
Kiepura has written a feature article on the historic background and performance of Chopin's mazurkas for the April/May 2023 issue of Britain's Pianist Magazine, the leading journal for all matters involving piano studies and trends.
Jane Knox-Kiepura, from Melbourne, Australia, spent her childhood in Spain, Portugal and England and is fluent in three languages. She received a Bachelor's Degree in International Studies - Magna Cum Laude from Marymount Manhattan College in New York City. She has worked at the World Bank in Washington, D.C. and at the Organization for Co-operation and Development (OECD) in Paris. A public speaker for many years, Knox-Kiepura is the researcher, writer, archivist and narrator for the podcasts.
Superstar Couple
Polish tenor Jan Kiepura (1902-1966) and Hungarian soprano Marta Eggerth (1912-2013) were household names throughout pre-war Europe.
A leading operatic tenor, Jan Kiepura's roles included La Bohème, Tosca, Carmen, Aida, Rigoletto, Faust, and Il Trovatore. He also pioneered contemporary operas of the time such as Erich Wolfgang Korngold's Das Wunder der Heliane and Puccini's Turandot in Vienna. He was among the first international motion picture superstar tenors, and his major films, made during the '30s, include Tell Me Tonight, My Song for You, Im Sonnenschein, Zauber der Boheme and My Heart is Calling You, the last two with his wife, Marta Eggerth. Jan Kiepura made 19 films, including foreign language versions. Marta Eggerth made 41 movies in all.
Jan Kiepura was an "ardent Polish patriot and later an American patriot," his son recalls. When Germany invaded Poland, Kiepura reported for duty with the Polish Army in France, but was told he could contribute more to the war effort by raising money rather than going to the front line, which he did. Kiepura was invited to the White House by then President Roosevelt who thanked him for his wartime fund raising activities through numerous concerts.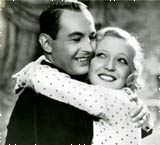 After settling in the United States, Kiepura quickly developed a following, singing leading tenor roles at the Metropolitan Opera from 1938 to 1943, and later co-starred with Marta Eggerth in Franz Lehar's most famous operetta The Merry Widow. The run began at the Majestic Theater on Broadway and later toured, resulting in some 2000 performances in five languages throughout the USA and Europe. They even sang performances in Polish for the large Polish population in Chicago.
Marta Eggerth's remarkable career spanned 90 years, beginning at the age of 10, with her final appearance at age 100. Born in Budapest, the gifted singer and actress was fluent in six languages. She met her husband, Jan Kiepura, when the pair co-starred in the 1934 film, Mein Herz ruft nach Dir (My Heart Is Calling You), in Vienna.
Some of the greatest composers of the day, including Franz Lehar, Paul Abraham and Oscar Straus, composed for her, and she appeared in German language films written by a young aspiring film maker Billy Wilder, among others. In the United States, she appeared in two Hollywood movies starring Judy Garland, For Me and My Gal and Presenting Lily Mars. Marjan Kiepura recalls his mother telling him that she loved working with Judy Garland. However, she decided to leave Hollywood to appear with her husband on Broadway.
Marta Eggerth and Jan Kiepura remained active with concerts, movies and operetta productions up until 1965, shortly before Kiepura passed away in 1966.
"Although she didn't want to appear any longer after my father's death," says her son, "our family encouraged her to get back on stage and she remained active for over 35 years, well into her 90s when a new cabaret gig began in New York City at the famed Café Sabarsky, part of the Neue Galerie Museum. Her last public performance was at age 100."
A Musical Legacy
"My mother captured so many generations and was always on the cutting edge," says her son. "She was learning new repertoire till the end of her life. There are so many amazing stories which need to be preserved, such as vocal longevity - the care and tending of a singer's voice - which allowed my mother to perform until age 100."
With the rise of the Nazis in the '30s followed by World War II, "The film and cultural world was devastated," says Kiepura. "Luckily, my parents were able to make the transition. They always had a tremendous émigré audience and were then discovered by American audiences."
During a major exhibit at the University of Music and Performing Arts in Vienna, the couple traveled there in May 2022 to present a program on his parents. The exhibit 'Exil Arte' honored those artists who were victims or had fled Europe as a result of the rise of Nazism.
The podcasts being produced by the pair are enjoyable for the music alone, but an even more important component is preserving the legacy of Marjan Kiepura's parents.
"As time passes, memories fade," says Kiepura. "My parents started on the operatic stage, but both were also movie stars in the '30s when the movie industry was still evolving. My parents made the transition from stage to screen. These podcasts have gained a lot of attention and that shows me that people are interested in historic artists. That generation of artists is not forgotten. As with any artistic discipline is it not incumbent for the current generations to see what came before? You see, opera or theater productions may change, but the music does not change. The genius of a Mozart, Verdi, Puccini or Lehar remains."
Future podcasts are planned that will include other musicians known by Kiepura and his family.
"Marjan's Musical Soirées are a joy to produce as they connect audiences with outstanding music and the wonderful historical, cultural and artistic aspects that Marjan and Jane share, particularly about the lives and careers of his parents," says Veronica Francis of Notchnet, Inc. "The podcasts preserve all of this important historical information for future generations to refer to and enjoy."
Listen to Marjan's Musical Soirées here.