Marjan's Musical Soirées Podcast
Featuring the Frederic Chopin Episodes
In this debut podcast series, pianist Marjan Kiepura sets out to reflect and offer historic perspectives to several of Frederic Chopin's genre. These include retrospectives on the Mazurkas, Posthumous Works and how they were saved, the A-Flat Waltz "L'Adieu", the Polonaise genre, the famous E-Flat Nocturne, Raindrop Prelude and songs with soprano Marta Eggerth among other works. Since the launch of his successful Chopin CD entitled, Images of a Homeland, pianist Marjan Kiepura has a significant YouTube following. The host and narrator, Jane Knox, is fluent in three languages and writes original material for programs and narrates concerts.
Episode 1: Chopin's Mazurkas!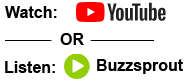 Frederic Chopin's mazurkas which are a dance form with special rhythms and accents, would become the most extensive of all of Frederic Chopin's genre. Although not intended for dancing, Chopin composed 58 of these wondrous concerts pieces for the piano. Composed from the beginning of his life to the end of his life - the mazurkas would represent his most personal side. As publishers referred to them as "Souvenir de La Pologne" these gems would create the Polishness that we hear in his music.
Episode 2: Chopin's Posthumous Works and How They Were Saved
Episode 3: Chopin Waltz in A-Flat Major, Op. 69, No. 1 - L'Adieu
Pianist Marjan Kiepura and host Jane Knox present the backstory of the famous waltz by Frederic Chopin in A-Flat, Op. 69, No. 1 known as the L'Adieu waltz. Composed in 1835, several versions of this waltz survived after Chopin's death in 1849. The two primary versions are the Urtext and the version issued by Julian Fontana. Mr. Kiepura performs the Fontana version published posthumously in 1855.
Episode 4: Chopin Nocturne in E-Flat, Op. 9, No. 2
This nocturne is probably the most popular among Chopin's 21 nocturnes. Discussed and performed by pianist, Marjan Kiepura.
Episode 5: Unique Insights and Perspectives to Chopin's Polonaises
Unique insight and perspectives to Chopin's Polonaises and performance of the "Military" Poloniase Op. 40, No. 1 in A major.
Episode 6: Chopin's Waltz in A minor Op. 34, No. 2
Episode 7: Chopin Mazurka Op. 50, No. 2 in A-Flat
Chopin's mazurka Op. 50, No. 2 in A-Flat is a later work and a delightful mazurka which deserves greater visibility. Here pianist, Marjan Kiepura, explores aspects of this mazurka.
Episode 8: Chopin's Raindrop Prelude - Op. 28, No. 15,
Reflections on the Raindrop Prelude, one of the most celebrated solo piano works, with unique insights to its origins.
Episode 9: Chopin Songs with Marta Eggerth, soprano
Marta Eggerth sings two Chopin songs live from a concert in Wiesbaden, Germany May 1990 at age 78. And three more songs from her CD Marta Eggerth My Life My Song at age 90. Songs include "Meine Freuden" (My Darling) , "Mein Geliebter" (Handsome Lad) a sung in German; and "Pierscien" (The Ring), "Dumka" and "Zyczenie" (The Wish) sung in Polish. Her son Marjan Kiepura is the pianist.