Marjan Kiepura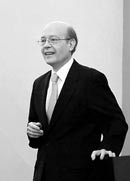 Marjan Kiepura was born in Paris, France and was accepted to the Juilliard School Preparatory Division. He studied with Jeaneane Dowis and later coached with Menahem Pressler. His development as an artist has led him to focus on the music of Frederic Chopin. He has given concerts in the U.S. and Europe of this composer's works. His own Polish ancestry has made Chopin a favorite choice of repertoire.
Highlights of appearances include the International May Festival in Wiesbaden, Germany; London's Royal Festival Hall in their Foyer Concert Series, the Bibliotheque Polonaise in Paris, the Jecklin Forum in Zurich, Dartmouth College, MIT, the Kosciuszko Foundation in New York and London's St. John's Smith Square concert hall.
Marjan Kiepura's debut CD - a Chopin recital entitled Images of a Homeland, has received a dozen superb reviews including Amazon, American Record Guide, BBC Music Magazine, Pianist Magazine and music journals in the USA, England, Holland, Austria and Poland. The CD has been aired on many National Public Radio stations across the United States and was featured on London's BBC Radio 3 where Mr. Kiepura performed live to a large radio audience. Mr. Kiepura has also been featured on several radio programs including New York's WQXR's Reflections from the Keyboard hosted by David Dubal, Vermont Public Radio with Peter Fox Smith, Connecticut's WMNR with Mike Shakinovsky and BBC Radio 3's CD Review program hosted by Andrew McGregor.
Mr. Kiepura is also a published author and has written about Chopin. Marjan Kiepura lives with his wife Jane Knox-Kiepura in Littleton, New Hampshire and New York City.
Buy MP3s
Audio Samples
Chopin: Mazurka in A Minor Op. 68, No. 2
Chopin: Mazurka in B-flat Major, Op.7, No. 1